In an era of all-aisle access Business Class, Lufthansa has fallen behind, trying to play catch-up with soft amenities and still having a decent, but subpar hard product. However, Lufthansa has released renderings of its new Business Class product, to be released in 2020.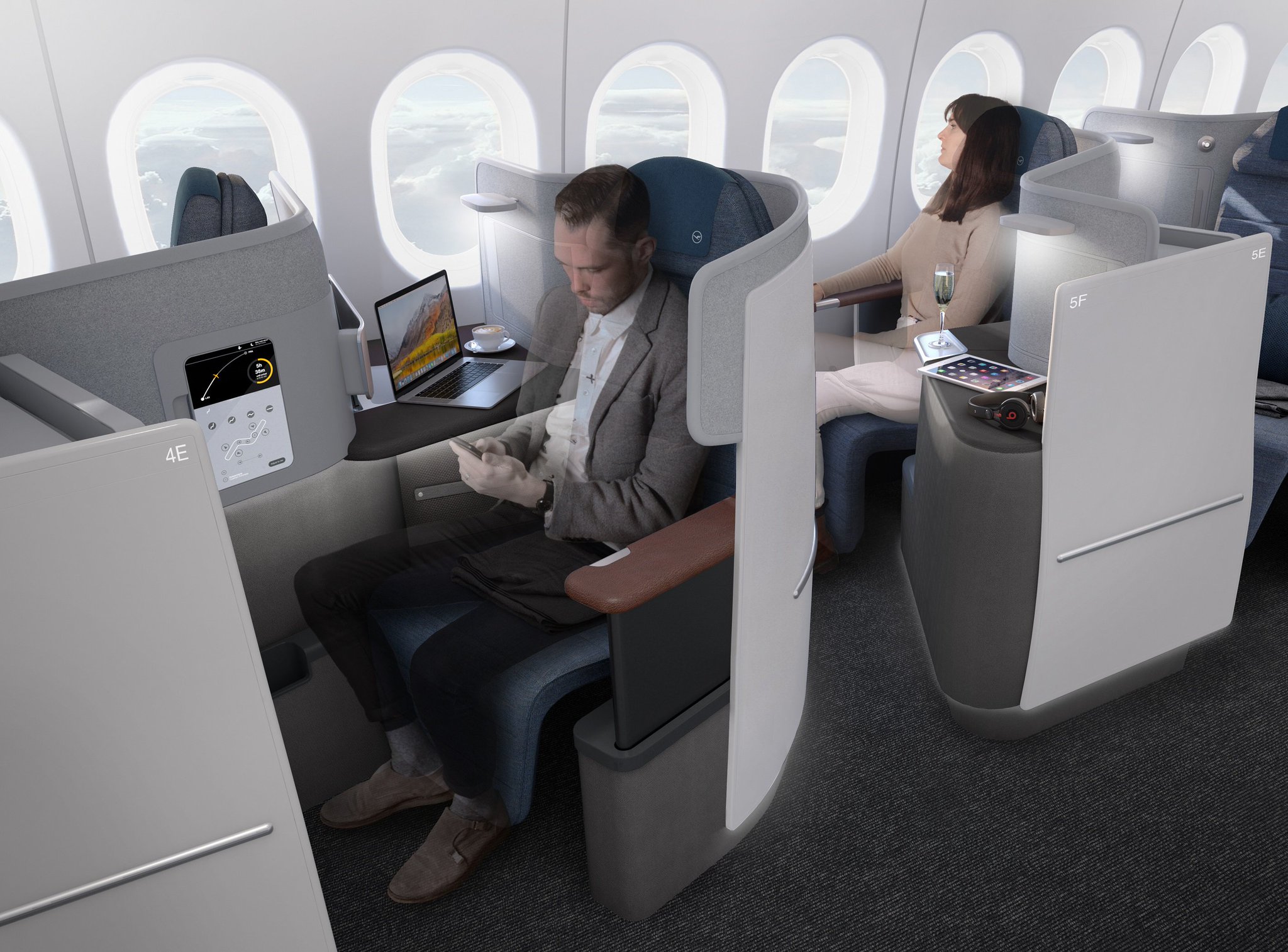 The new, vastly improved product features lie-flat seats with all-aisle access, and will be introduced on Lufthansa's Boeing 777X upon delivery in 2020. The seats get rid of the former color scheme aboard Lufthansa's Business Class in favor of a more muted blue and gray, which give more attention to the seats' elements than the cabin itself. The new seats feature screens at each seat that will control seat position and give flight information, different from the standard IFE screen. The seats are in a staggered 1-2-1, 1-1-1 configuration, and look similar to United's Polaris and El Al's new Business Class products.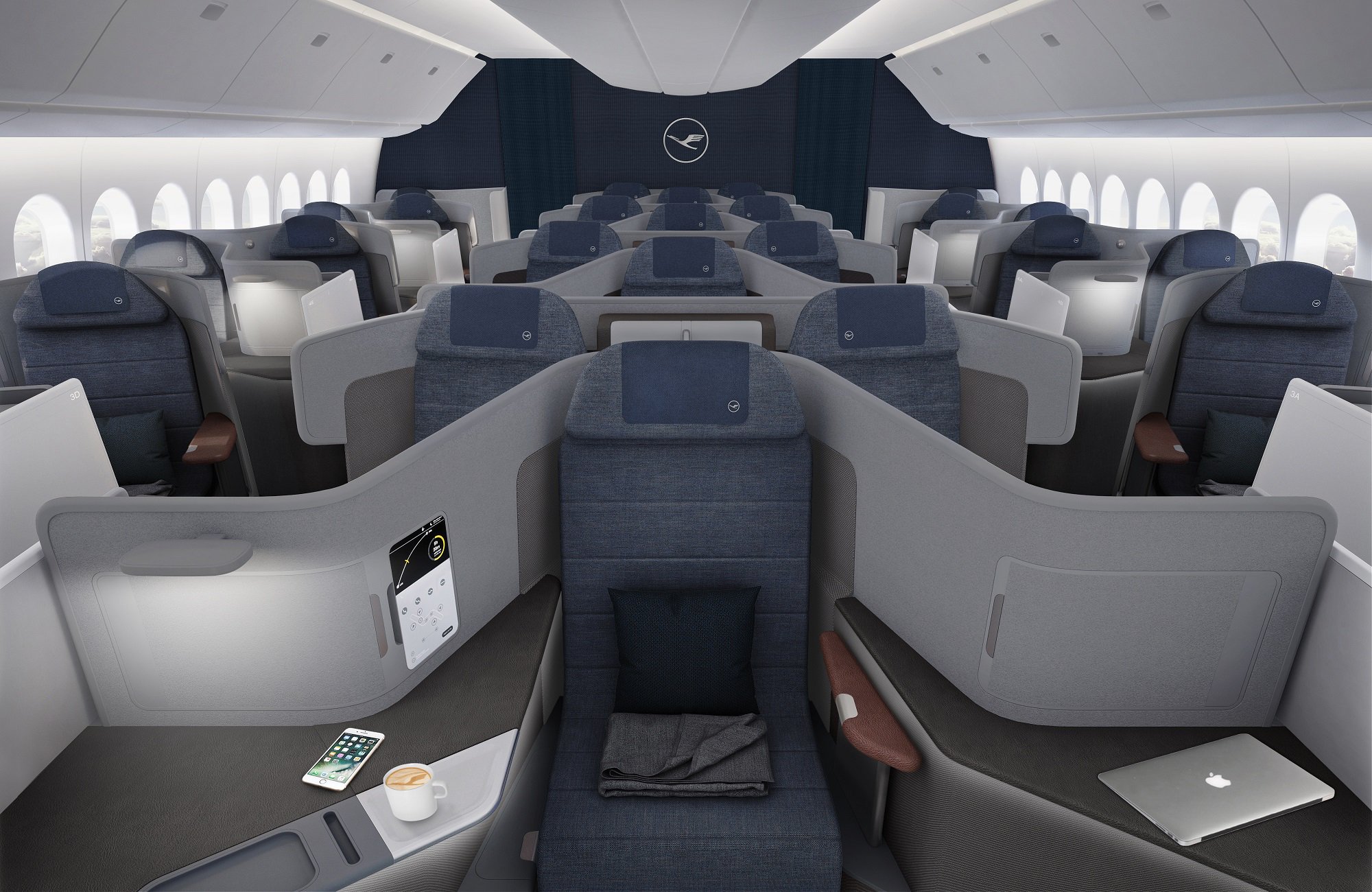 What separates this product from the rest is the "throne chair", or the middle seat in the 1-1-1 configuration, which gives a person two gigantic tables on each side of them. The amount of space given to the seat is enormous and is similar to an international First Class seat. There is no news to if Lufthansa will get rid of their First Class product or upgrade it before 2020. Previous carriers who have upgraded using this product, such as United and El Al, have done so.
Regardless of where you sit, your new ride is bound to be comfortable. The only question is if other carriers will release new Business Class seats before 2020, which would put Lufthansa behind the competition again.
What do you think of Lufthansa's new Business Class seats? Featured image by Boeing.