Multiple news agencies and airlines have announced that strengthened security procedures at airports across the Middle East have led toward airlines having the United States' electronics ban being lifted on their flights. Etihad Airways was the first airline to announce this, stating that large electronics were allowed back into the cabin as of July 2nd. Earlier this week, Emirates and Turkish Airlines both announced that measures were being implemented to allow the ban to be lifted, with Turkish Airlines stating that flights as soon as July 5th would allow electronics on board.
As a result of these changes, we've collected the latest information from all airlines affected by the original electronics ban to help those travelling.
Egyptair
Since March 24th (the day the ban was implemented), Egyptair has not made any moves to adapt to the electronics ban, besides notifying its passengers that they are unable to fly to the United States with their large electronics with them in the cabin. Egyptair operates a daily flight to New York JFK that is affected by the ban.
Emirates
Emirates has been one of the most outspoken airlines against the electronics ban, as it has been one of the most severely affected by it. President Tim Clark stated that "(to) suggest that Dubai doesn't have the equal capabilities or better than the Europeans, the Americans and the Asians in terms of search, interdiction and surveillance, I find amazing", as well as that the ban would be "hugely disruptive" towards operations. The ban has led to the airline reducing capacity to the United States on five different routes, however the airline has tried to reduce the effects on passengers by allowing passengers to use electronics right up to the moment of boarding, and loaned electronic devices for premium-class passengers to use in-flight.
However, an Emirates spokeswoman stated on Wednesday that the ban has been lifted after new security measures were implemented at its main hub in Dubai. Flights as of July 5th have reportedly been unaffected by the electronics ban, however, Emirates' website has not been updated with this change.
Emirates operates flights to twelve different destinations in the United States.
Etihad Airways
Etihad Airways has always been in an interesting position during the electronics ban due to its hub, Abu Dhabi's position as a US pre-clearance facility, meaning that passengers can clear US immigration and customs in Abu Dhabi, and that their flights are treated similarly to domestic flights once they reach airports in the United States. However, regardless of the American presence at the airport, the airline was still subject to the electronics ban, and attempted to mitigate the impact of the ban on passengers by providing free wifi access and electronic devices to premium class passengers.
As of July 2nd, the electronics ban was officially lifted against the airline, meaning that passengers can travel with their electronics instead of checking them in. This affects six of Etihad Airways' routes (however the route to San Francisco will end in late October).
Kuwait Airways
Kuwait Airways, already on the United States government's bad graces after not allowing an Israeli passenger to board a Kuwait Airways' aircraft travelling between London and New York in late 2015, is subject and is still subject to the electronics ban with no moves to comply with updated security standards after their release last week. The ban only affects Kuwait Airways' flights from Kuwait City to New York via Shannon, Ireland.
Qatar Airways
Qatar Airways CEO Akbar Al Baker made headlines when, after the ban was announced, he stated that terrorists would only go to other airports, underlying the flaws in the electronics ban. The airline has gone above and beyond to cater to its passengers, including allowing passengers to gate check their electronic devices, and providing free wifi and electronic devices for premium class passengers.
As of July 5th, the airline nor Doha's Hamad International Airport has announced any changes in security protocols to allow passengers to bring their devices into the cabin, however with the country facing an economic and political blockade from those surrounding it, its safe to say that the electronics ban may not be the biggest problem facing Qatar Airways.
The electronics ban affects 11 daily flights to 10 U.S. destinations.
Royal Air Maroc
Morocco's flag carrier Royal Air Maroc has been mostly quiet about the electronics ban, even forgoing an announcement on their website. However, their three total daily flights to their United States gateways at New York's JFK Airport and Washington D.C.'s Dulles International Airport continue unabated.
Royal Jordanian
Royal Jordanian — small but mighty — has arguably had the largest and most comedic to the ban, which started with an ad campaign around the time of the U.S. election. Their ad campaign started on Royal Jordanian's social media channels on November 8th, stating "Just in case he wins…Travel to the U.S. while you're still allowed to!" and picked up steam after the election, including around the time that Trump's travel and electronics bans were put into place. The advertisements even won the advertising firm behind them the prestigious Grand Prix for PR award at the Dubai Lynx 2017 advertising competition — a first for a Jordanian agency.
The airline currently operates up to three daily flights to the United States, from Amman, Jordan to New York, Chicago and Detroit, however you're still unable to use electronics on these flights, as Amman's Queen Alia International Airport and Royal Jordanian have not taken action to increase security measures.
Saudia
Saudi Arabia's state news agency SPA reported on July 4th that the national airline Saudia is expected to have the ban lifted on its flights starting July 19th or sooner, however this claim has not been confirmed by U.S. authorities. The airline is working with GACA, Saudi Arabia's civil aviation authority, to implement new security measures for U.S.-bound flights after the U.S. government released them last week.
If the ban is lifted, passengers will be able to carry their electronics into the cabin on Saudia flights from its hubs in Jeddah and Riyadh to Los Angeles, New York and Washington D.C.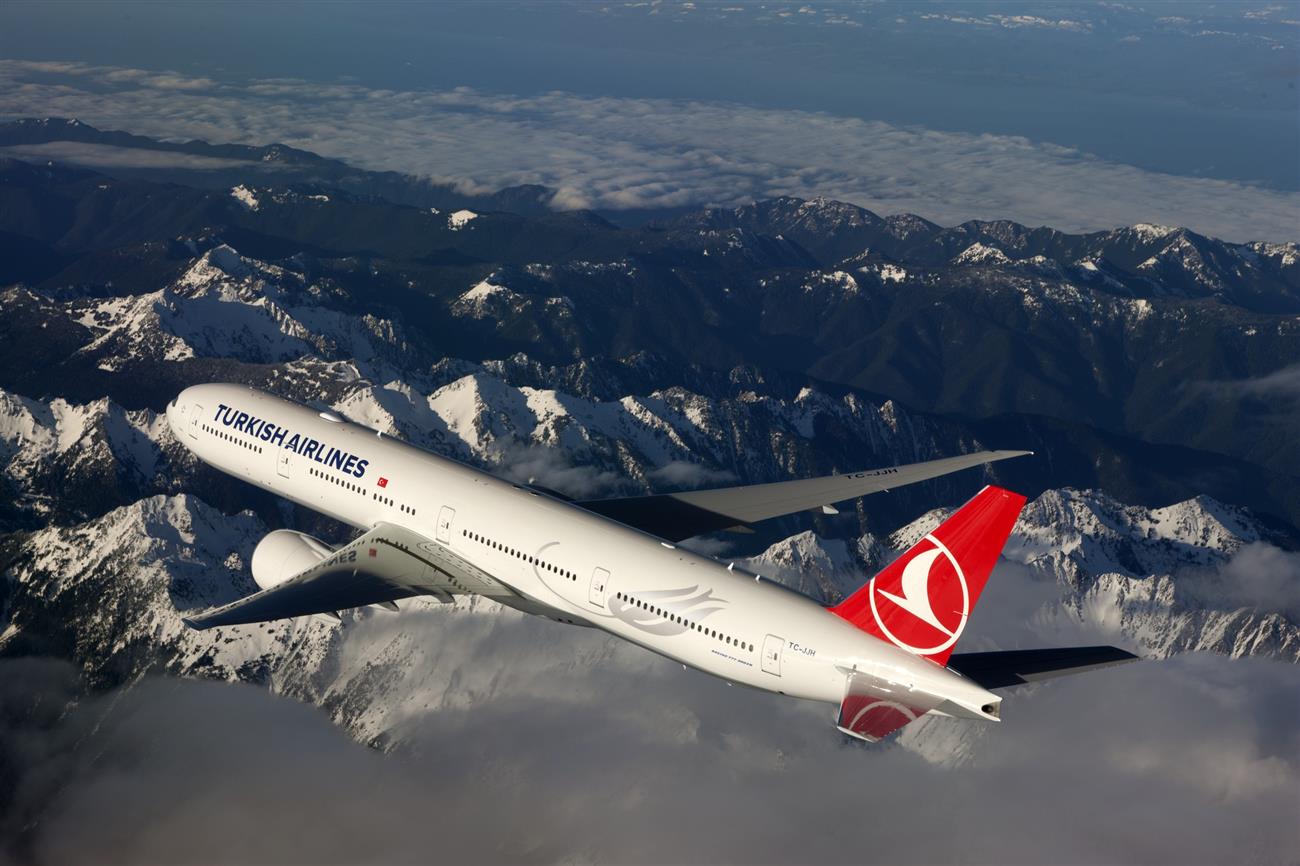 Turkish Airlines
Turkish Airlines was one of the first to publicize its actions to mitigate the impact of the ban on its passengers, allowing passengers to check in their electronic devices at the gate in specially marked, Turkish Airlines suitcases, to be picked up upon arrival. After the release of new security measures last week, Turkish Airlines passengers were permitted to carry laptops on U.S.-bound flights starting today (July 5th).
Turkish Airlines has multiple daily flights to nine destinations in the United States.
Featured photo by Etihad Airways.