Miami International Airport (MIA) and Orlando International Airport (MCO) have announced they will be resuming limited flight services on Tuesday, September 12th.
The international and regional airports closed their doors and suspended inbound and outbound flights this weekend and Monday during Hurricane Irma. More than 14,000 flights have been canceled to and from airports in the Caribbean and Florida, including around 10,000 in Florida, according to FlightAware.
MIA announced that there would be no passenger flights scheduled on Monday, September 11 as they needed to assess the significant water damage from the hurricane. MCO closed on Saturday as Hurricane Irma was closing to Florida.
MIA Airport Directory Emilio González said that the preliminary damage identified included leaks in every terminal, as well as suspected water seepage through glass panes. Airport spokesman Greg Chin said fallen ceiling tiles at gates were also among the "critical damage" at MIA. Cleaning crews are working on drying the water.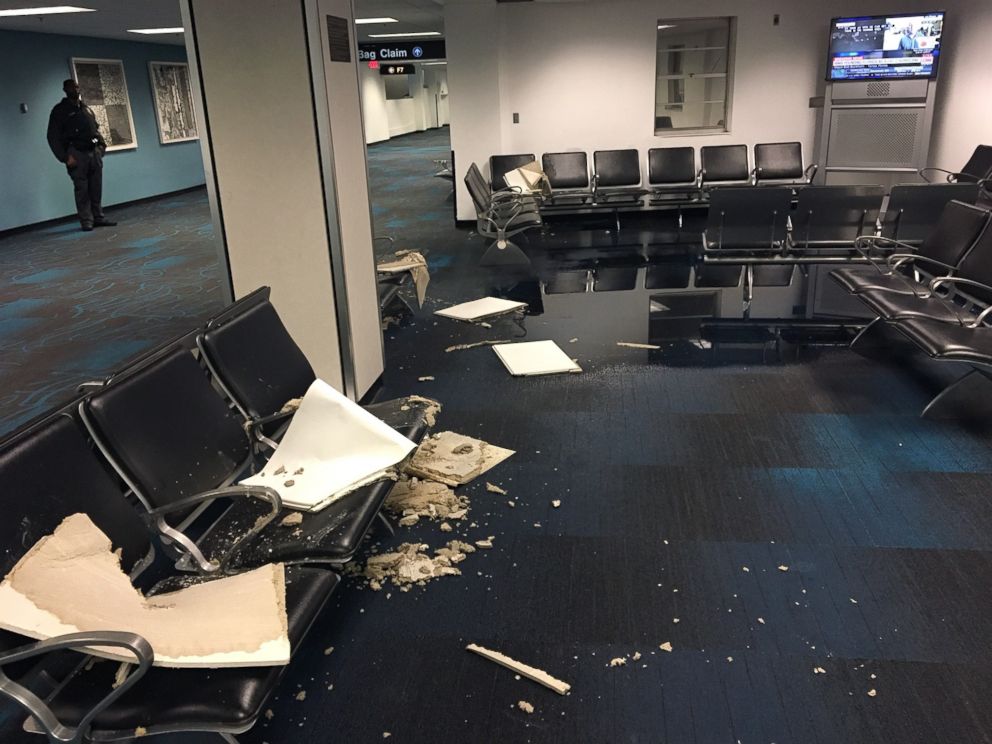 Photographs taken inside MIA show fallen ceiling tiles inside of the terminals and water damage on multiple points.
Today, authorities in Miami and Orlando have announced that passenger flights will resume on a limited basis in and out of the airports. However, many airlines have not resumed their full flight operations to the airports due to the hurricane. MIA and MCO urge passengers to contact their airline directly to check the status of their flight before arriving at the airport.
Featured image by Leo A Daly.