SaudiGulf Airlines, the new premium full-service carrier in Saudi Arabia, has just announced plans to launch international flights in March 2018. The airline states that its first international destinations will be served from Riyadh King Khalid International Airport, with service to Dubai and 4 still undisclosed destinations in Pakistan. The airline previously expressed interest in serving Egypt and Sudan as well.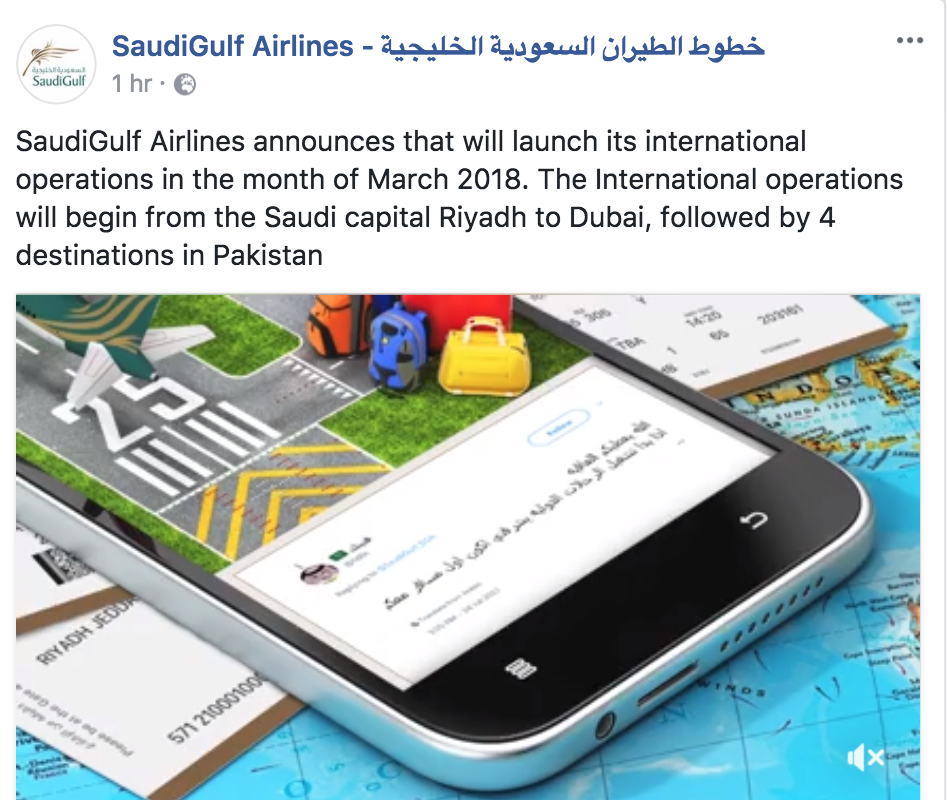 This comes after the announcement that the airline plans to wet-lease up to four aircraft in 2018 to fill in for missing capacity due to its Bombardier C-series order delay. The order of 16 jets was supposed to start delivery in 2016 but after constant delays by Bombardier, the airline is reportedly in talks with the Canadian manufacturer over the future of this order.
In May 2017 the airline signed a Memorandum of Understanding (MOU) with Boeing for up to 16 Boeing 777 jets, including both -200 and -300 variants. The order would mean that, besides Saudia, it would be one of the only new carriers in the Kingdom to operate widebody aircraft.
SaudiGulf Airlines started in 2016 as a full-service "premium" carrier with a fleet of only 4 new Airbus A320 aircraft. With plans to expand, the airline is seeking to settle its order with Bombardier and quickly build its fleet towards further expansion.
Featured photo by the author.